Unbricking of dead Braava 380 floor cleaning robot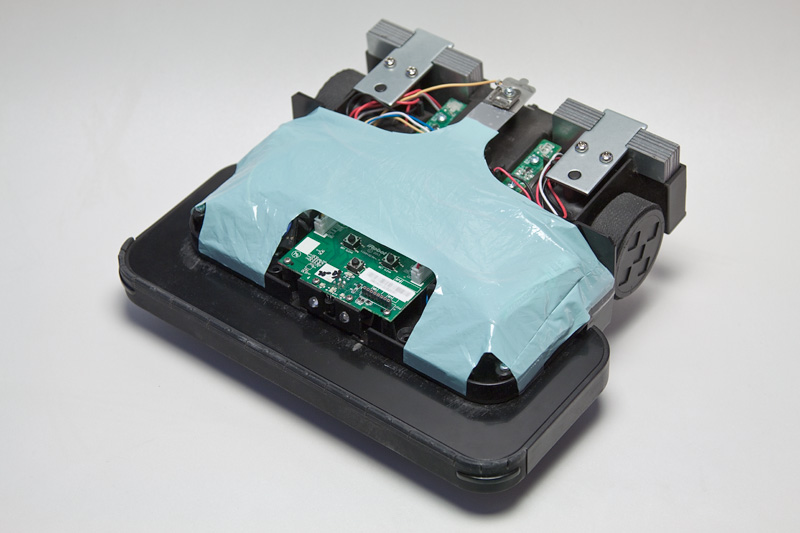 Bricked Braava 380 can be easily revive. Forunatelly, its mainboard was equipped with USB port – best for firmware upload.
When Braava was operating normally, USB port was inactive, but after famous, deadly bricking "two upper button press" case it was appear as Bossa Program Port.
Main microcontroller inside Braava 380 robot is Atmel's At91sam7s256 arm. Based on datasheet looks, so after buttons pressing chip goes in firmware update mode. Then its USB port came to operating state when was connected to PC. At that moment Atmel's Sam-ba bootloader can work.
Select (previously) dumped (and unzipped) Braava 380 firmware file to upload.
Press "Send File" button. After upload finishining turn robot power off and on. Braava will be again at your service.
CAUTION! Do not execute scripts like "Erase" or "Blank" memory! Braava mainboard needs some basic firmware to setup microcontroller power, enable (current) firmware update mode and read Power button. After completely memory wipe board cannot start, and disable firmware update mode! This state will be much more dangerous than point You start.
DISCLAIMER: I was not responsible for any hardware or software damage nor warranty void!